Seal Your Products with Care
The QX-300-Flex tray sealer is a semi-automatic tray sealing machine. It is a high-quality entry point into tray sealing for small producers.
The QX-300-Flex is highly recommended for low-volume production. It provides consistent top-sealed trays that stay fresh and are compliant for retailers.
If you want to speed up tray sealing times and take a step up from manual sealing, the QX300 Flex is an ideal choice.
Benefits
Compact
Compact footprint and robust hygienic design
Faster
Semi-automatic operation seals up to 48 trays per minute
Flexible
Suitable for all types of tray and top film materials
Simple
Fast tool changes and easy to use operating controls
Sealing for Fresh Dishes
The QX-300-Flex is perfect for artisanal producers, looking to pack custom trays straight from the kitchen. If you create custom meals and bespoke dishes for your customers, this model will seal your products quickly and keep them fresh.
Gallery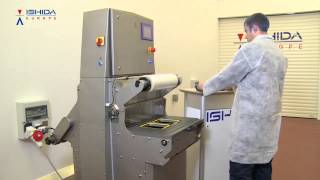 Speak to an Ishida expert
Every business has its own challenges; ours is to help you overcome yours. Working smarter, faster, together, we can help you achieve higher standards and get your products retail ready quicker.