Inspired Engineering, Inspired by You
The Inspira Series bagmakers are premium snacks packaging machines.
The Inspira Series boasts a smart, mistake-proof design, for an industry leading performance. All models include controls for former positioning and back seals, automated adjusting nitrogen levels in packs, and systems for pinpoint detection of product in seal. These innovations ensure optimal packs every time by reducing errors and waste, and maximising uptime.
If you are looking for a bagmaker to exactly match your needs, the Inspira comes in a range of models, with optional features to adapt the bagmaker to your pack type, including pillow pack, gusset, block bottom and chain bags. Choose between intermittent or rotary jaw seal configurations, and get the perfect seal every time.
Benefits
Faster
Top speeds of up to 250 packs per minute, if using rotary jaw seal technology
Flexible
Seamlessly integrates with Ishida multihead weighers to create efficient snacks packaging solutions
Smarter
Intelligent, automated features for centring film, managing air fills and adjusting tensions
Greener
Reduced noise and power consumption delivering the same quality bagmaking
A High-Performance Bagmaker for All
The Inspira bagmaker was developed through our decades of experiences with snacks producers. We wanted to provide every customer with a bagmaker to suit them, and the Inspira has fulfilled this goal.
Full Snacks Packaging Solutions
Explore more
---
The Inspira bagmaker forms part of our premium snacks packaging solutions. Get a full line that weighs, packs, and checks the quality of your snack products, all from a single source supplier. Experience new levels of speed, accuracy and quality.
Sentinel
Explore more
---
Ishida Sentinel™ is our flagship software tool, that interfaces with Ishida machines to deliver live performance data to you and your operators from anywhere in the world, including the Inspira bagmaker.
Gallery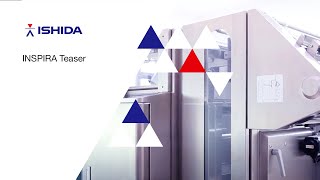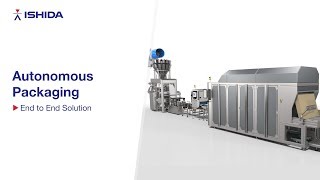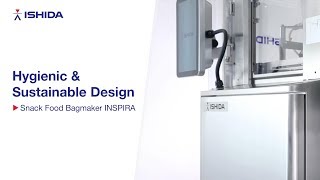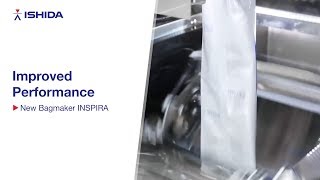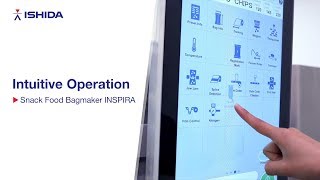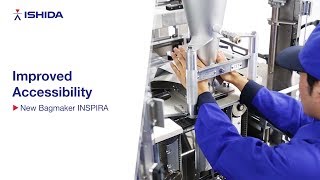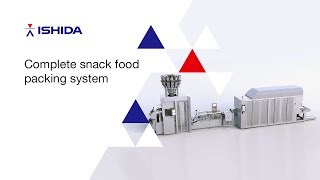 Speak to an Ishida expert
Every business has its own challenges; ours is to help you overcome yours. Working smarter, faster, together, we can help you achieve higher standards and get your products retail ready quicker.