Maximise your tray sealing operations
As an Ishida customer, you have access to a range of ancillary equipment, available as part of the Ishida QX Flex tray sealing series.
Our range of optional equipment includes:
Infeed conveyors and buffers, ensuring smooth supply to the QX tray sealer
Outfeed conveyors
Tray denester systems, including cassettes, cassette racks, supply trays and automatic buffers
Tray turning units
Tray filling units, with dipping funnels, multiple dipping chute systems, following head systems and Portion-and-Pack available
Benefits
Efficient
Maximising uptime and increasing throughput to tray sealer
Smarter
Smooth equipment integration, with control software in tray sealers included to interface with infeeds
Faster
Automatic tray denester system offers fast and accurate separation of tray stacks onto production lines
Flexible
Tray sealer software can control up to 4 fillers fitted on the line infeed
Perfect integration
All tray handling equipment is designed to perfectly integrate with your Ishida tray sealer, and carefully convey product from weighing to quality control.
Gallery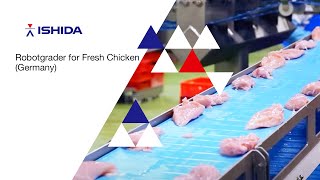 Speak to an Ishida expert
Every business has its own challenges; ours is to help you overcome yours. Working smarter, faster, together, we can help you achieve higher standards and get your products retail ready quicker.