Enter the world of multihead weighing
The SE3 Series multihead weigher is an entry level option, your step up from semi-automation. Boost your overall operation efficiency and access high quality weighing.
If you work with small dry, free flowing product applications and lower target weights, the SE3 Series provides a perfect entry point into multihead weighing.
This simple multihead weigher ensures minimum product giveaway, with a short payback period for your investment.
Benefits
Cost effective
You get Ishida quality, support and performance at an entry level price point
Efficient
Reduce giveaway and increase yield, with dispersion table and loadcells engineered for high weighing accuracy
Simpler
Easy to use, with an intuitive remote-control unit that any operator can use immediately
Compact
Small machine footprint that saves factory space, with easily changeable contact parts for smooth operation
Simple, effective design
The SE3-Series is the easiest to use multihead weigher to date. Easy to clean and easy to operate, you can automate production immediately.
Gallery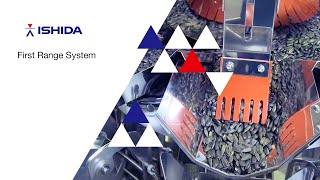 Speak to an Ishida expert
Every business has its own challenges; ours is to help you overcome yours. Working smarter, faster, together, we can help you achieve higher standards and get your products retail ready quicker.