Specialised weighing solutions for fragile products
If you require a weigher that minimise breakages and damage for fragile products, the specialised gentle slope weigher is engineered for you.
Weigh accurately at high speeds with Ishida's range of gentle slope weighers, designed with the handling of fragile products specifically in mind.
The gentle slope weigher offers the same industry-leading efficiency as our regular multihead weighers, but with special adaptations to handle a wide range of fragile products.
Benefits
Accurate
Gentle handling combined with speed and accuracy unachievable with other weighers
Efficient
Reduce giveaway and minimise waste, with a weigher that is designed specifically for your application
Simpler
Ergonomic design that is easy to operate, easy to maintain and easy to clean
Flexible design
You can choose between entry level, mid-range and premium models to get the perfect match for your production line needs, including adapted models of our flagship RV multihead weigher series.
Gallery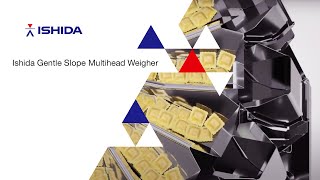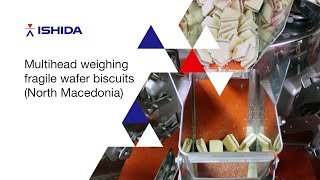 Speak to an Ishida expert
Every business has its own challenges; ours is to help you overcome yours. Working smarter, faster, together, we can help you achieve higher standards and get your products retail ready quicker.