High-speed weighing shrunk to size
If you are looking for the same superior speed, accuracy and efficiency of a regular multihead weigher for small products, our micro and mini range was designed especially for you.
The models in the range are all based on our flagship RV model. Ishida developed the micro and mini range to accurately weigh very low target weights of high value products, such as seeds, herbs, spices, tea leaves and tablets.
Benefits
Advanced
Industry leading performance of a premium Ishida RV multihead weigher
Accurate
Ultra-low target weights can be delivered accurately at high speed
Efficient
Giveaway of high-value products reduced to a minimum
Compact
Small footprint and stack up height allow easy installation and flexibility within your production line
Smallest multihead weigher in the world
Our range includes the smallest model available on the market, the Ishida Micro, which at just 650mm x 650mm is perfect for factory environments that require small machine footprints.
Gallery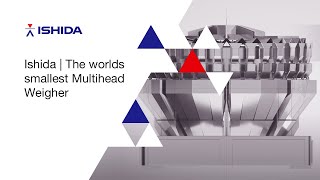 Speak to an Ishida expert
Every business has its own challenges; ours is to help you overcome yours. Working smarter, faster, together, we can help you achieve higher standards and get your products retail ready quicker.