A Weighing Solution for Sticky Products
Our specialist model for sticky, fresh protein applications, the Screwfeeder Series multihead weigher is designed to handle sticky and bulky products at high speed.
Adapted from our high-performance RV Series, rotating screws control the product to overcome flow challenges typically faced with vibratory feeders.
Benefits
Faster
Heavy-duty rotating dispersion table and powerful screw feeders keep product moving at speed, without disturbing quality or creating food waste.
Efficient
Screw feeder control maintains consistent flow, with optional pool-hopper sensors capable of enhancing the weighing process.
Accurate
Zero compromise on weighment accuracy, achieving high levels of accuracy at up to 80 weighments per minute.
Take control of product flow
The Screwfeeder series combine a heavy-duty rotating dispersion table, along with screws and a product photocell to accurately control the product into the Weigh and Pool hoppers, we utilise specialist hopper variants to ensure even the stickiest protein applications are weighed correctly.
Adapted to You
RV-Series
---
The screwfeeder series is adapted from our high-performance RV Series. You can access the same benefits as our industry-leading RV Series, with screwfeeders that move your product more efficiently than vibration control can.
Data Reporting
Ishida Sentinel
---
All customers who buy a Screwfeeder Series multihead weigher receive the Sentinel™ Reporting Pack, free of charge. Ishida Sentinel™ is our flagship software tool, that interfaces with Ishida machines to deliver live performance data to you and your operators from anywhere in the world.
Gallery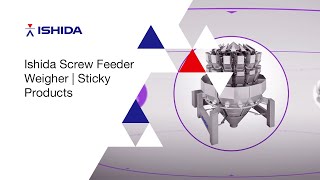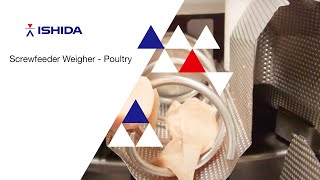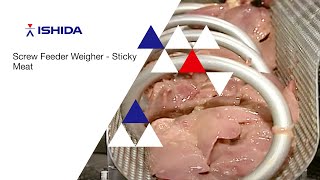 Speak to an Ishida expert
Every business has its own challenges; ours is to help you overcome yours. Working smarter, faster, together, we can help you achieve higher standards and get your products retail ready quicker.