See what you don't see
The IX-EN range of X-ray inspection systems offer you a high-quality entry point into advanced foreign body detection in food products. It is easy to set up and integrate into your full production line.
The IX-EN delivers accurate X-ray inspection for uniform products at a faster rate and more precise level than a metal detector can. Beyond metal, it allows you to detect the presence of glass, rubber, plastics and stones.
Backed by the technical expertise of Ishida, the IX-EN gives you unrivalled sensitivity performance for the price. It uses patented technology and an ergonomic design to boost your overall productivity.
Benefits
Flexible
X-ray inspection can perform multiple quality control tasks, including counting, missing item detection, product in seal integrity checks, fill level control, damage identification and weight estimation
Accurate
Variable voltage tubes combined with sensor arrays with small pixel sizes allow you to detect even very low densities of foreign bodies
Advanced
Ishida patented Genetic Algorithms generate unique imaging filters for the type of foreign bodies you are looking for in your application
Cost-effective
The IX-EN offers fast payback, with a standard extended warranty of 15000 hours or 3 years, giving you peace of mind
Suitable for uniform products
The IX-EN is an ideal system for detecting foreign bodies in uniform products. This makes it suitable for applications such as chocolate bars, sliced cheese, loaves of bread and cakes.
Total Cost of Ownership at less than 3% per annum
Ishida has introduced unique low-cost packages for new X-ray machines that incorporate complete coverage for the units over a 5-year period. 
Download
Software
Sentinel
Explore more
---
The IX-EN X-ray inspection system is compatible with Ishida Sentinel, providing reports on machine performance and status .
IDCS
Explore more
---
The IX-EN X-ray detection system can also integrate with IDCS (Ishida Data Capture System) for capturing individual product data that can assist with improving process control.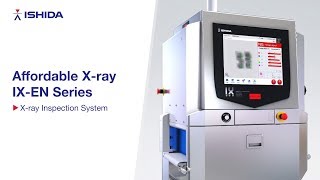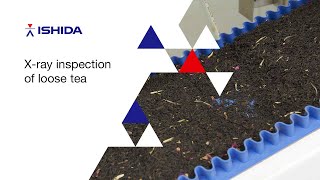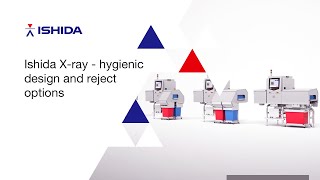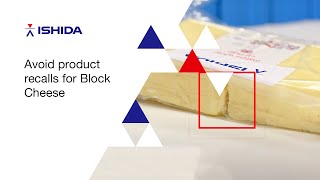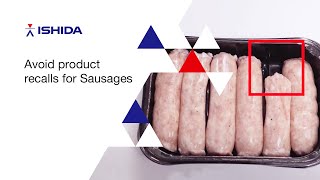 Speak to an Ishida expert
Every business has its own challenges; ours is to help you overcome yours. Working smarter, faster, together, we can help you achieve higher standards and get your products retail ready quicker.