Bring multihead weighing into the mix
Ishida offers a large range of high performance specialised multihead weighers which have been specifically designed to provide a solution for mixed product or multiple outlet applications.
You can save on factory space and labour costs, by combining the weighing performance of two of more regular multihead weighers into one specialist weighing solution.
Ideal for confectionery, ready meals, mixed vegetables and fruits and cereals,  we can offer a range of solutions to handle product mixes of 2 to 8 separate products.
Benefits
Flexible
Feed control, contact parts and machine settings per section can be adapted precisely for each product
Efficient
Save on the need for separate weighing machines and extra labour, with precise product mixes achievable in one cycle
Accurate
Have a tighter grip on pack mixes, with set weights and volumes for each product in your mix
Reliable
Protect product quality and minimise giveaway with specific hopper angles, contact surfaces and piece volume per weighment
Adaptable to your mix
Mix weighers are designed to handle your exact product mix. Every outlet has specially designed components to deal with the unique challenges presented by each product. Every weighment will be accurate, and every mix precise.
Gallery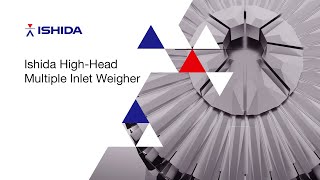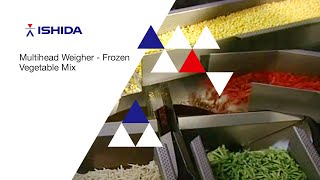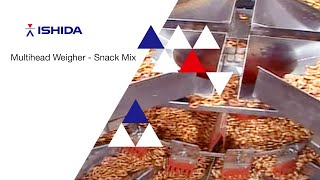 Speak to an Ishida expert
Every business has its own challenges; ours is to help you overcome yours. Working smarter, faster, together, we can help you achieve higher standards and get your products retail ready quicker.